VIEWS AND ACTIVITIES OF BUSINESSES AND STAKEHOLDERS, WHICH ARE INVOLVED AND RELATED TO MARITIME
Constructive discussion on the Blue Economy
Inspired by Greek mythology and the rich maritime history and tradition of Greece, we chose the symbolism of sea nymph Cymothoe and gave her name to our effort. Just as the sea nymph Cymothoe stirs and strengthens the sea waves, so we also hope that this initiative will stir the waters and foster a wave of renewal. The Cymothoe Initiative organizes series of events, forums and actions in sectors related to maritime, with the aim of:
– the recording of today's reality in the fields of interest.
– the networking of involved bodies (institutional, market, research, etc.).
– the creation of communication and information channels for the subjects covered.
– the dialogue among international, European and national bodies for the design of long-term strategic objectives related to the subjects.
– the creation of important events and actions on a regular basis.
Offshore Renewable Energy
High-tech Marine Services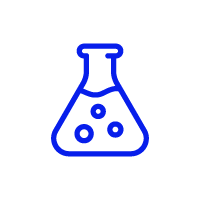 The Big Tent to expand your thinking and create space for solutions for every issue related to the Blue Economy
BlueTech competition 2024
BLUE ECONOMY IN MID 2020s:
from Resilience to Growth
The conference aims to capture the current state of the Blue Economy, illuminating the most important movements, actions and best practices, which are recorded in all industries that are related to maritime, both in Greece and abroad.
BLUE ECONOMY IN MID 2020s:
from Resilience to Growth
Hellas Liberty Floating Museum, Piraeus
Almost fourteen years after the emergence of the economic crisis in Europe, three years after the appearance of Covid-19 and the first lockdown in Greece, and one year after the start of the war in Ukraine, Resilience, which appeared as Word of the Year 2020, continues as a very popular management style in the private and public sectors. At the same time, it seems that the spring, which remained completely compressed during the years of recession, still has a lot to decompress and – despite the difficult global circumstances – it makes market players quite optimistic.
The conference Blue Economy in mid 2020s: from Resilience to Growth aims to capture the current state of the ecosystem called Blue Economy, illuminating the most important movements, actions and best practices, which are recorded in all industries that are related to maritime, both in Greece and abroad. The conference is under the auspices of the Ministries of Development & Investments and Maritime Affairs & Insular Policy, Municipality of Piraeus, Hellenic Ports Association, and its program includes speeches and round table discussions.
Although, especially in Greece, Resilience is often associated with reticence, downsizing and cost-cutting policies, one of the definitions of Resilience is "the ability of an object or material to immediately spring back to its original shape". Business history has shown that Resilience can become the most important element of Growth, especially in times of great volatility and uncertainty. It seems that entities, which prefer action to perfection and dare to take calculated risks, show better results, improve their competitive position, acquire a culture of survival in the long term and contribute to the prosperity of society and the Country.
09:30 – 10:00

REGISTRATION

10:00 – 10:25

OPENING
Panagiotis Pikrammenos, Deputy Prime Minister
Adonis Georgiadis, Minister of Development & Investment
Yannis Plakiotakis, Minister of Maritime & Insular Policy
Giorgos Patoulis, Regional Governor of Attica

10:25 – 10:45

KEYNOTE SPEAKER
Dimitris Iatridis, Executive Director of Hellenic Ports Association

10:45 – 11:30

ROUNDTABLE DISCUSSION
The contribution of ports and marinas to the development of coastal communities
Christos Triantopoulos, Deputy Minister to the Prime Minister
Lefteris Raviolos, Mayor of Karystos
Fay Makantasi, diaΝΕΟsis
Stavros Katsikadis, Greek Marinas Association
Dimitris Tasias, ΕΥ
Moderator: Notis Ananiadis, Journalist

11:30 – 11:45

PRESENTATION
Smart Island – Naxos
Nikiforos Botis, Amazon Web Services

11:45 – 12:30

ROUNDTABLE DISCUSSION
At the beginning of a new era for the Greek shipbuilding industry
Vassilis Korkidis, Piraeus Chamber of Commerce & Industry
Spyros Gerontitis, Evia Island Port Authority
Dimitrios V. Lyridis, National Technical University of Athens
Moderator: Andreas Zampoukas, Journalist, Athens Voice

12:30 – 12:45

PRESENTATION
The Research Teams in the Era of Reshaping the European Energy Policy
Oceanos NTUA Team

12:45 – 13:15

COFFEE BREAK

13:15 – 13:30

PRESENTATION
Growth Mindset
Dr. Rosemary Skordoulis, Organikon

13:30 – 14:15

ROUNDTABLE DISCUSSION
The Role of the Ports in the Country's Infrastructure System – Development, Technology, Management
Minas Papadakis, Heraklion Port Authority
Eleni Mpitsiou, Hellenic Logistics Association
Dr. Sotirios Theofanis, University of York Europe Campus
Thanos Pallis, University of Piraeus
Dimitris Bakoulis, Antipollution
Moderator: Mary Efthymiatou, Journalist, Supply Chain & Logistics Magazine

14:15 – 14:30

PRESENTATION
Conversion of Conventional Vessels to Hybrid
Navals Maritime Team

14:30 – 15:15

ROUNDTABLE DISCUSSION
Actions for More Sustainable Development in Maritime
Dimitris Banousis, Green Fund
Constantinos Triantafillou, HELMEPA
Christina Deligianni, EPLO/ISD
Dionysios Karvelis, Polygreen
Moderator: Chrysanthi Stetou, Journalist, CNN Greece

15:15– 15:45

CLOSING REMARKS

Conference Moderator / Closing remarks: Andreas Zampoukas, Journalist, Athens Voice
It seems we can't find what you're looking for.